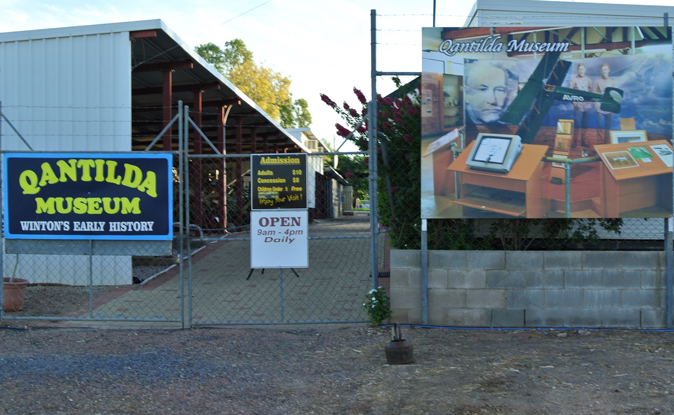 Entry to the Qantilda Museum is through the Waltzing Matilda Centre.
Open: Daily 9am - 4pm
Admission: Adult $30, Concession $27, Children 11-17 $15, Children 5-10 $10, Children under 5 - Free, Family $65, Groups by arrangement.
A visit to the Qantilda Museum is an essential Winton experience.
Operating since 1972, Qantilda is a part of the Waltzing Matilda Centre complex, showcasing an extensive and diverse collection drawn almost exclusively from the Winton region.
Visitors can explore:
The treasure trove of history with Christina Macpherson Cottage
Tools for working the land in the Machinery Shed and Vehicle Shed
How Winton rode 'the sheep's back' in the Shearing Shed
A BB 18 1/4 Class Steam Locomotive resting at the original Chorregon Station
Qantilda Museum Displays
Bottle Room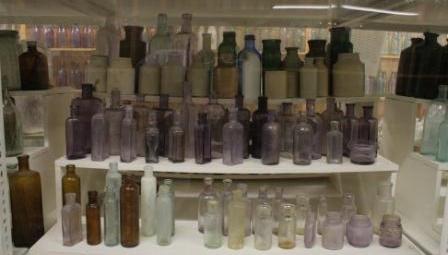 What can we say about this collection? Have a look and you will find a bottle for every occasion, drink bottles, perfume bottles, water filtering and ornamental bottles to fit on your shelf. A group of dedicated people spent a lot of time travelling all around the district, rummaging in dump sites on properties to collect them.
Some of the bottles were used by Winton Cordial Manufacturers. There are no Cordial Works left in Winton so these bottles are very precious.
Chorregon Railway Display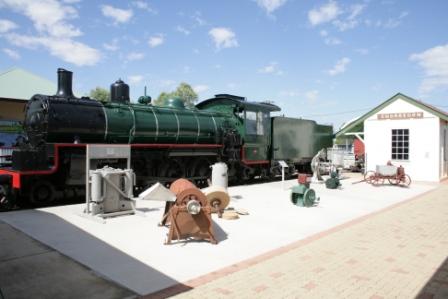 The feature of this display is the BB 18 ¼ Class Steam Locomotive. This Locomotive was donated to the museum by Queensland Rail and is adjacent to the old Chorregon Railway Siding, which from 1927 until January 1987 was one of the principal sidings situated on the Winton - Longreach Railway Line. The siding was dismantled and moved to the museum in 1994.
The carriage which contains a first and second class compartment was also donated by Queensland Rail. This carriage and other railway exhibits form part of the display.
Christina Macpherson Cottage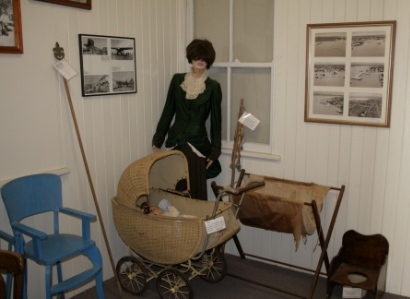 The cottage was moved to the present site as part of the Winton Bi-Centennial Programme and was opened by Richard Magoffin on 21st May,1988.
Once a residence, the old kitchen now holds a wide range of mincers, separators, butter churns and other domestic items dating from the 1900's. Rifles, hand guns, and indigenous weapons and artefacts adjoin a rare display of furniture and regalia bequeathed to the museum by the Winton Masonic Lodge, now disbanded.
Vehicle Shed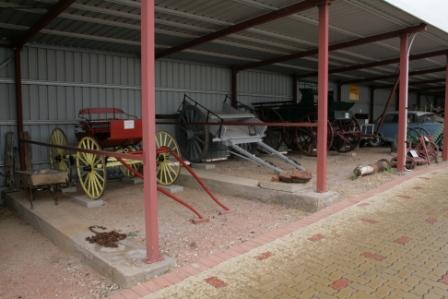 This display has an interesting selection of vintage horse drawn vehicles, early model motor vehicles and even a horse or tractor drawn grader.
Many of the old horse drawn vehicles were used by drovers prior to the availability of motor vehicles, or came from station properties. The owners and managers were only too willing to pension them off once the motor car, such as the T. Model Ford and Chev, became available.