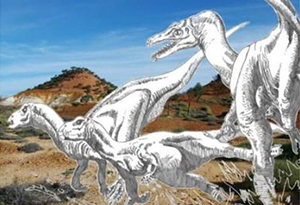 Winton has a rich history with links to the Great Shearers' Strike, Waltzing Matilda and Qantas, but today the town is almost as well known for something far more ancient - dinosaurs.
The first prehistoric discovery in Winton Shire was made in 1962, on Cork Station – a fossilized footprint. This led to the discovery of the world's only recorded dinosaur stampede, now known as the Lark Quarry Dinosaur Trackways.
Later discoveries, of no less importance, were the then largest dinosaur skeleton found in Australia, a 20-30 ton Sauropod, nicknamed 'Elliot', discovered on a property outside Winton in 1999, and his friends, more Sauropods of varying sizes and types.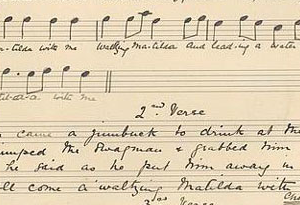 It was not until 1848 that Ludwig Leichhardt is thought to have passed through the area on his attempt to cross the continent. Augustus Gregory followed 10 years later searching for Leichhardt. Explorers John McKinlay, William Landsborough and Frederick Walker also passed through the area in 1861-62, looking for Burke and Wills. European settlers took up land around Winton from 1866 and the first properties were Elderslie, Vindex, Bladensburg and Oondooroo. The town was officially gazetted on 5 July 1879.
In 1895, 'Banjo' Paterson wrote Australia's unofficial anthem Waltzing Matilda at Dagworth Station in Winton Shire, and legend has it that it was first performed in public at Winton's North Gregory Hotel. Years later, in 1920, QANTAS was formed in Winton.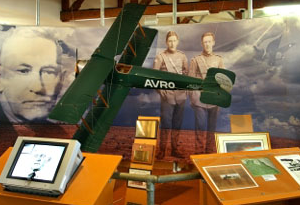 The region's low annual rainfall made it ideal for sheep and up to 1.5 million sheep have been grazed during past good seasons. However, modern downturns in the pastoral industry have forced residents to consider new economic opportunities.
The Waltzing Matilda Centre is a popular tourist attraction and because of its links to Australia's 'national song', Winton now hosts the annual Bronze Swagman Bush Poetry competition. The boulder opal industry has also contributed significantly to the local economy. The resolution of Native Title issues through an Indigenous Land Use Agreement for small mining claims has rejuvenated the industry, which is expected to grow steadily.
Information courtesy of the Winton and District Historical Society